Buying a superyacht is a costly endeavour and one that most expect to serve their needs for at least a few years. However, like any other vehicle, there are many variations to be found in the market that can make it difficult to make a choice. This superyacht buyers guide will help you navigate through the endless possibilities and hopefully arrive at a selection that satisfies your desires.
    1. Set a budget
Setting a budget is necessary to ensure you are getting value for your money. After having researched to find out what kind of vessel you want and its features, you can have a better idea of how much will need to spend to acquire your dream superyacht. Keep in mind that though a new yacht comes with a warranty and that pleasing feeling of being factory fresh, you can probably get more for your budget by opting for a pre-owned choice. A broker will be very helpful in finding such hidden gems that may not as yet have reached the market.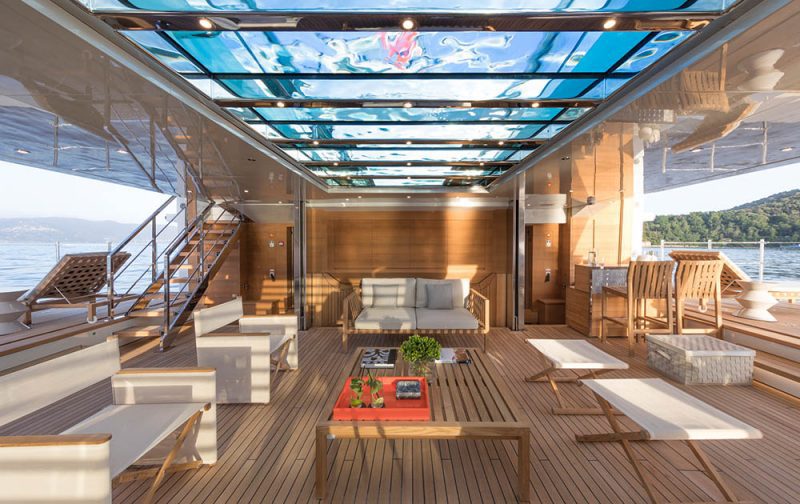 2. Figure out your options
To find out what you want, you need to know what is out there. Make a point of visiting boat shows where you can find out the range of super yachts for sale in the market and meet brand representatives who can share with you more information on their products. This will help you to discern what options you would want for your yacht and how much you are willing to spend to get them. The more exposure you get to the turnkey yachts available, the easier it will be to narrow down to the style and brand that fits your needs.
    3. Define the purpose 
Think about what kind of activities you want to enjoy on your vessel. Are you looking to participate in local regattas, sail across the world with your family, charter to others, or take up sport fishing? How you intend to spend your time on your yacht should dictate the design of your vessel and guide what selection of features you want to be incorporated.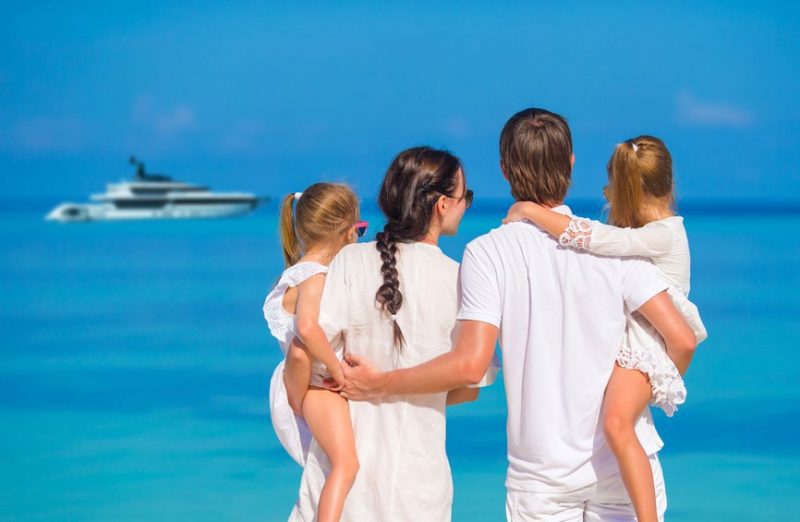 4. Charter first
First-hand charter experience can offer great insight into what it would mean to own a superyacht. Given the many designs, being able to not just see but test the functionality of these vessels will better inform your choice of purchase. More so if you are still trying to decide if you prefer to have a crewed yacht or will skipper yourself. The more yachting experience you can gain on different vessels, the clearer an idea you will have as to what you want to buy. This can include everything from what light fixtures you want to be installed to the colour of the hull. 
    5. Function over aesthetics
Most people would love a sleek design for their superyacht, but sometimes functionality will take precedence over beauty when it comes to choosing a superyacht. Some buyers have found that often the best choice of a vessel may not be the most alluring but it will tick all the other boxes. This compromise is often reached when the price, in particular, fits the bill.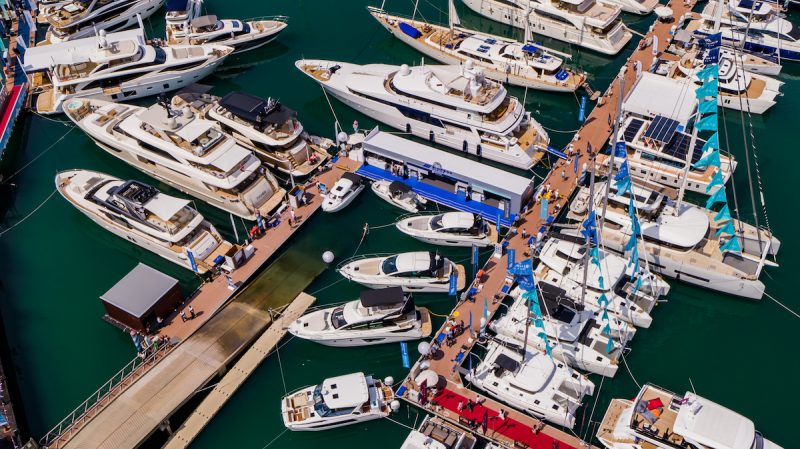 6. Be ready for the unexpected
Sometimes you may not find the superyacht you hoped for at a yacht show. Many buyers often encounter the yacht they always dreamed of in the most surprising locations, including when chartering or simply moored beside them at the marina. Do not be afraid to simply ask if the captain will let you look around. The worst they can tell you is no and it is on to the next prospect. In the best-case scenario, it is a perfect fit and for sale. 
    7. Rely on a professional
Unless you have extensive experience and knowledge of yachting vessels, it is a good idea to find an expert that can navigate the market with you. It can be tempting to want to go it alone, however, opportunists do exist in this segment and it makes more sense to have someone on your side that will work to ensure you get the best deal possible. 
Not only will working with a reputable sales broker ensure you gain better market insight, but they can also guide you to unexpected sources for your dream yacht. They can also help you cut through the incredible mass of options at international boat shows, guiding you to options that best fit your bucket list. The more established they are, the more insider information they will have on vessels that are not as publicly available. 
They can also put you in touch with a qualified yachting lawyer that will undertake the complex transactions involved in closing the sale. Note that the final costs include more than just the purchase price. There are also dealer fees, registration, insurance, upkeep, and taxes of the jurisdiction to be factored in.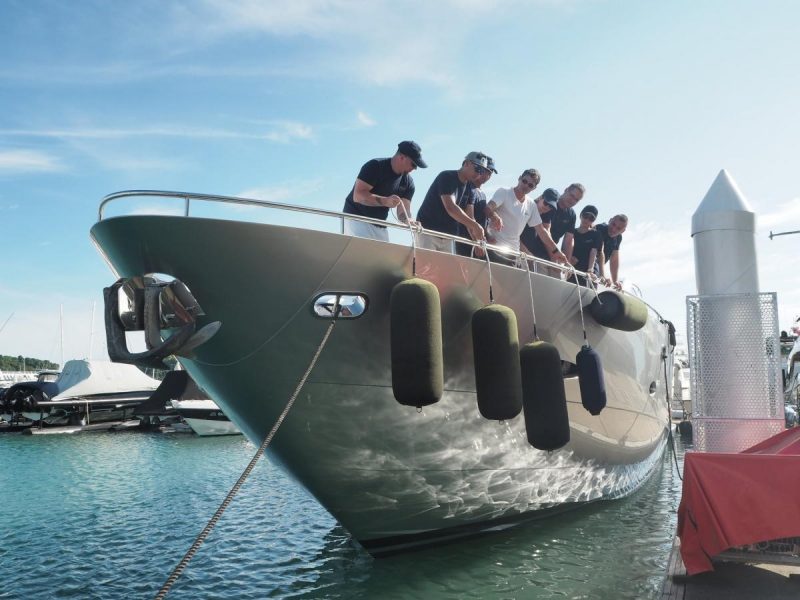 8. Be patient
It is rare to unexpectedly discover just what you want right in front of you. Hence the need to be patient about finding the ideal superyacht. Do not rush the process and take your time looking into what is available in the market that comes close to what you want. By the time a perfect fit becomes available, you will be more confident in your assessment of its value and making the purchase. 
    9. Understand your storage needs
Most people that own a superyacht do not live on them full time. Depending on the type of vessel you choose and the climate in which you live, you will need to ensure you can arrange for suitable storage needs. You can often find marinas or commercial storage facilities that offer dry outdoor or indoor storage. If you decide to store your vessel on your property, be sure that it is correctly winterised.
    10. Always inspect
With some experience under the belt, it can be easier to take out the yacht you are considering for a sea trial to see if it meets your demands. However, these trips are typically short and may not give you all the information you need to make an informed decision. Have your broker find an independent marine surveyor who can inspect the boat from top to bottom and confirm to you in detail its condition. This will also come in handy when negotiating the closing deal. Be sure to ascertain what accessories are included in the purchase.
The team at Simpson Marine will help you to navigate through the exciting and challenging waters of superyacht ownership so please get in touch with us in you are planning to buy a superyacht in Asia and beyond.