While Europe and North America are still leading in large yacht ownership, purchasing a yacht is quickly becoming more popular in many Asia-Pacific regions. In recent years, numerous Asian countries have seen an increase in yacht sales along with a growing interest in sailing and luxury water sports. As the market grows, there are infrastructure and regulatory improvements needed in order to continue that growth — and this can add to the costs of owning your own yacht. Let's go over the various laws, regulations, and costs associated with owning a yacht in Asia.
Maintenance, Fuel, and Crew
No matter where you buy your yacht, the costs associated with maintaining a vessel will be your attention. The general rule is that it costs 5-10% of the price of the boat per year for upkeep. So there are a few things to consider before buying a yacht. The average cost of a new yacht is about $1 million. But it can range from about $30,000 up to $50 million+.
Boats require regular maintenance to ensure their safety and reliability. Checking key elements like electrical systems, fuel, oil, and the propeller according to manufacturer recommendations is important to ensure the safety of the vessel. It's also crucial to inspect your boat for corrosion, leaks, and looseness. Complications can happen even with new boats, so it's vital to diagnose issues before they cause more serious (and expensive) problems. You can learn this on your own, but it can be better to hire a professional skipper and use professional yacht management service. 
The price of a captain and crew can vary depending on the size of the boat, the location, and the amount of time they are needed. In the U.S., the cost of a captain can be around $1,000 per year per foot of the watercraft. Fuel is a large expense to consider when traveling via yacht, especially with the recent rise in gas prices. At cruising speed, a large 70-meter vessel can cost you around $2,500 per hour in gas. 
Taxes, Marina Fees, and Permits 
There are many other costs associated with boat ownership in addition to maintenance that you should consider before buying a yacht in Asia. Let's go over added costs and regulations for various Asian countries.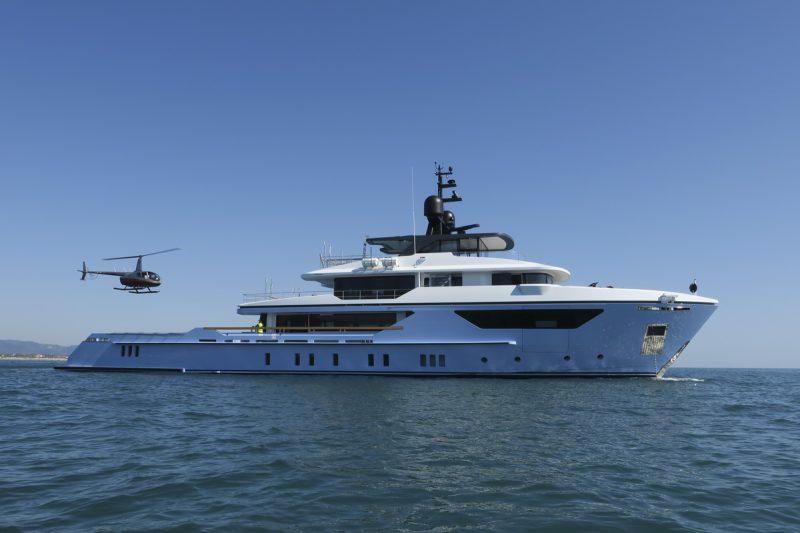 China
While the number of billionaires in China has surpassed that of any other country, its yacht market is still catching up. However, the total number of yachts in China is projected to increase from 38,100 to 163,510 between 2020 and 2025.
Berthing: In Hong Kong and China, yacht and marina club fees come with a large ticket price. Individual memberships can cost from HKD $130,000 to HKD $630,000 ($16,562.18 to $80,267.88). A regular yacht berth can cost anywhere between 130,000 and 170,000 yuan ($17,932.77 and $23,450.54) each year, while berths for larger superyachts cost even more. Exclusive marinas with membership fees can range from about HKD $300,000 to HKD $8,000,000 ($38,220.42 to $1,019,211.20) with added monthly and yearly fees. And while there are exclusive marinas, Mainland China still lacks well-equipped marinas compared to some countries.
Taxes: There are still a lot of barriers to yacht ownership in China. For instance, in Mainland China, high import taxes on foreign boats are a significant hurdle with a 43% tax. However, recently that amount was reduced to 38.1% for motor yachts and 35.6% for sail yachts above 8 meters.
As a special administrative region, Hong Kong is excluded from the heavy levies and luxury taxes, making it much easier to own a yacht there.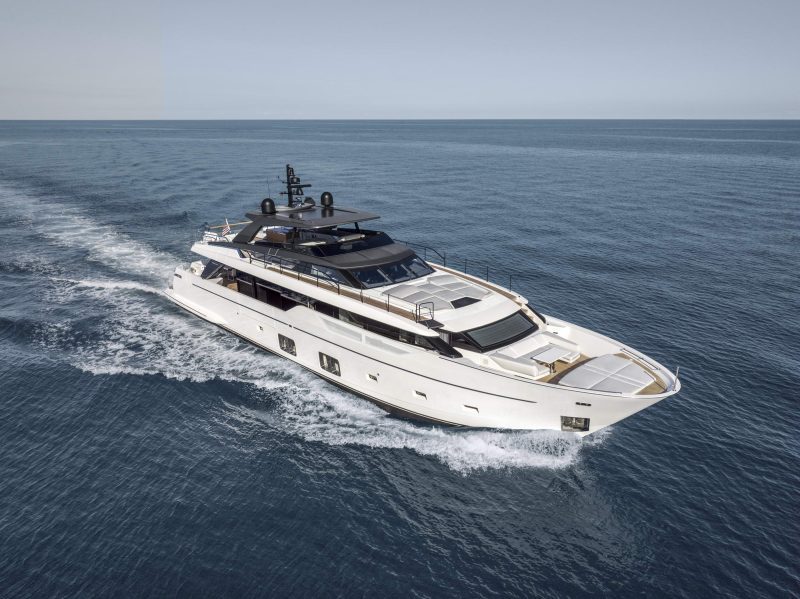 Rules and Regulations: Regulations in China and Hong Kong should also be taken into consideration before you decide to jump into yacht ownership in the country. There are strict laws on travel, forcing many yacht owners in China to take their boats out only for day trips or business meetings in nearby local waters. However, the first cross-border sailing program has increased boat sales in the Chinese mainland by 20-30%.
China has eased some regulations on yachts registered in Hong Kong and Macao, currently allowing them to sail in China's Pearl River Delta. However, there are still difficult restricted zones along China's southern shoreline due to ongoing territorial conflicts. The nation continues to regulate yachts traveling in its national waters, restricting the number of passengers onboard a boat to only 12 people no matter its size.
The influence of the Anti-Corruption Campaign in 2012 is a potential obstacle that may leave many affluent Chinese citizens hesitant to flaunt their wealth with a large yacht. This may have halted some of the progress of maritime infrastructure and yachting enthusiasm in Mainland China, making it more difficult to own a yacht. Be sure to ask the local government about current restrictions and permits, and get in contact with the experienced team at Simpson Marine for questions and concerns when wanting to utilise your yacht in China.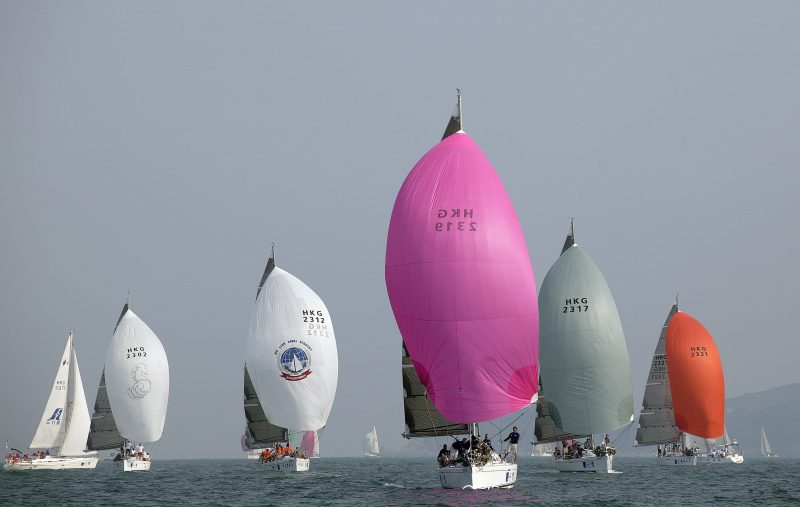 Indonesia 
Indonesia covers a wide expanse of beautiful islands including popular destinations such as Bali, Raja Ampat, Komodo, Lombok, and many more. This makes it a great destination for yachters, both local and foreign.
Berthing: There are few good marinas throughout Indonesia. Marina Del Ray in Lombok has monthly rates from IDR 3,552,500 ($226.55) for a 35-meter boat to IDR 5,000,000 ($318.86) for superyacht anchorage.
Taxes: Indonesia has a 75% luxury tax. However, recently yachts and cruise ships used for tourism are exempt from the tax. Check with Simpson Marine's local office to see if you can qualify for an exemption. 
Rules and Regulations: Boating registrations and documentation can now be submitted online to the Central Government Yacht-ERS portal.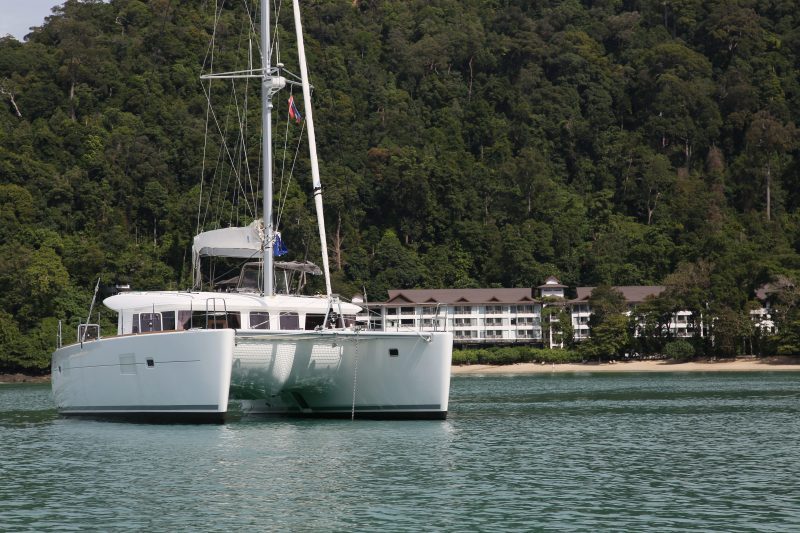 Malaysia 
Malaysia boasts beautiful islands, pristine beaches, and lovely turquoise water. So it's no surprise that the yachting industry is growing in the area.
Berthing: Malaysian marina costs and accommodations vary. Be sure to do your research on local marinas and yacht clubs. The Royal Langkawi Yacht Club offers berthing rates for 39-foot monohulls for RM 2,303 ($486.22) and 79-foot monohulls for RM 6,582 ($1,389.63) and 39-foot multihull berthing for RM 3,455 ($729.44) and 79-foot mulithull berthing for RM 9,873 ($2,084.45) a month. Yacht club memberships offer several different packages. The Royal Selangor Yacht Club offers temporary memberships for RM 5,000 ($1,055.63) with a monthly RM 225 ($47.50) subscription. 
Taxes: Malaysia is known for having relatively low taxes and no levied luxury tax as of today, making it more affordable to own a yacht.
Rules and Regulations: Langkawi International Yacht Registry is an international registry regulated by the Malaysian Marine Department. Applications to register your vessel can be made online. A boat license is required for Malaysian citizens and permanent residents. There are no license qualifications required to operate a vessel in Malaysia.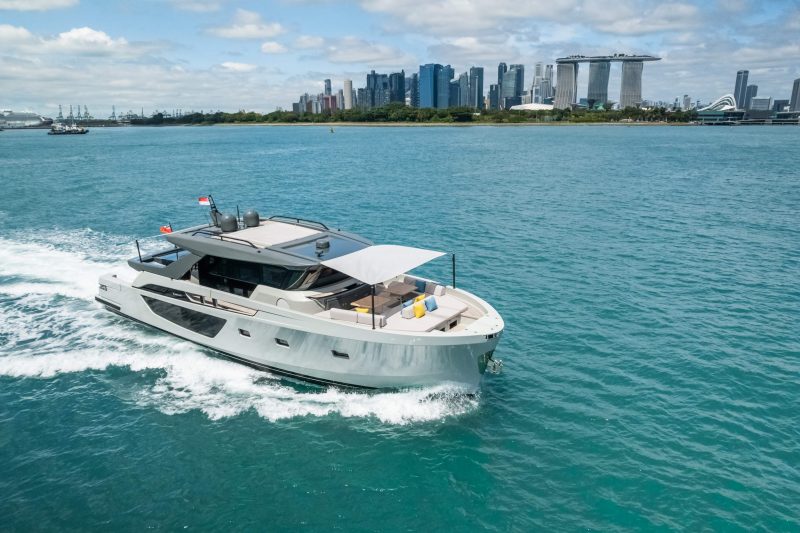 Singapore 
The yacht industry in Singapore has seen a significant increase since COVID-19, with some yacht rental companies reporting a 100% increase in enquiries.
Berthing: On average, you might pay between SGD $480 to SGD $1,500 ($342.29 to $1069.67) per month to keep your yacht at a marina in Singapore. However, berthing larger 60-foot yachts can cost you over SGD $2,000 ($1,426.23 USD) per month. Yacht club memberships can be flexible and fees can vary from visiting fees for SGD $800 ($570), ordinary memberships for SGD $16,000 ($11,409.83), or corporate memberships for about SGD $25,000 ($17,827.86).  
Taxes: There is a 75% luxury tax in Singapore. However, in recent years yachts are exempt from the luxury tax. And Singapore relieves yachts of having to pay the 7% goods and services tax as long as the vessel enters the country on its own and departs after its objective is finished, with no time limit. Check with your local government to see if you qualify for this exemption. 
Rules and Regulations: You must be 16 to 18 years old to operate a vessel, have completed a recognized course on handling watercraft, completed the PPCD or APPCDL exam administered by the Singapore Maritime Academy, and obtained valid medical certificates.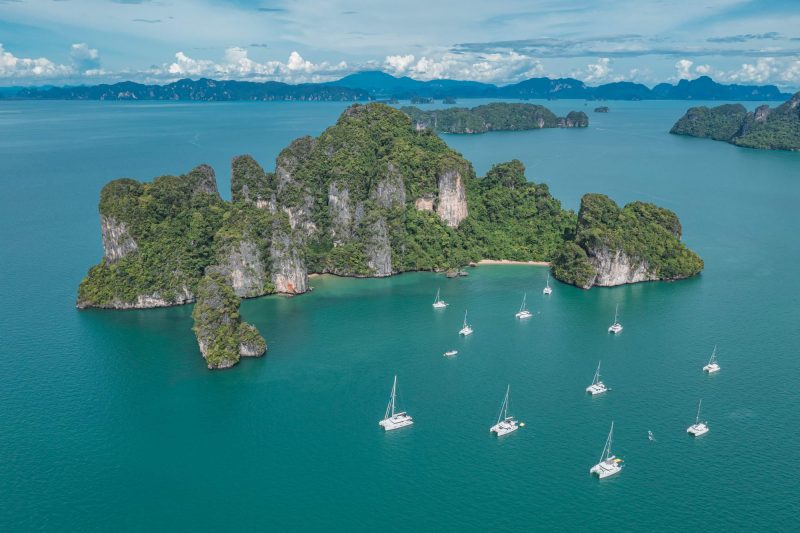 Taiwan 
Taiwan is one of the leading producers of yachts in the world. In recent years, the yacht scene has been growing with more people chartering and buying yachts. 
Berthing: Taiwan has many top-of-the-line marinas and shipyards. Horizon City Marina offers slip rentals for monohulls starting at $1.2 per foot per day. Yacht club membership can vary, but the premiere Argo Yacht Club offers memberships starting at NTD 450,000 ($14,060.96) to NTD 10 million ($312,465.80) for their exclusive membership perks. 
Taxes: A 10% luxury tax applies to the sale of yachts that are at least 30.48 meters long.  
Rules and Regulations: Taiwan's regulations on yachts and power-driven ships are quite extensive. You must have a master's license to drive a yacht and be 18 years or older to be a master. However, you can be a yacht assistant at 16.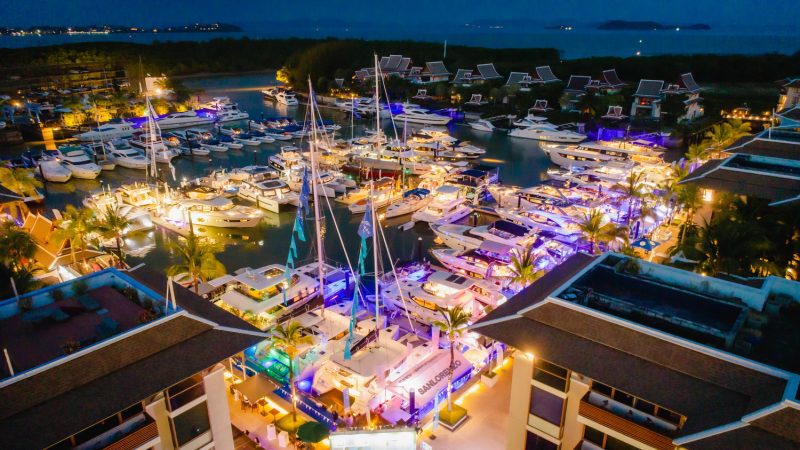 Thailand 
Chartering yachts has become popular in Thailand, and companies and private owners are using the booming tourist industry to recoup some of the cost of ownership.
Berthing: Berthing in Thailand depends on the location and the size of your boat. In Phuket Boat Lagoon, for instance, you can see monthly prices for a below 70-foot monohull for THB 800 per foot ($21.43) or a monohull over 70-foot at a monthly cost of THB 1,1000 per foot ($29.47). Yacht club memberships also vary per location, but at the popular Phuket Yacht Club, you can see corporate memberships costing THB 16,000 per year ($432.40), a family membership for THB 10,000 ($270.25), individual memberships at THB 6,500 per year ($174.14 ), and junior memberships for THB 1,600 per year ($42.87). They also offer temporary memberships for THB 2,000 a month ($53.38).
Taxes: Since the abolishment of complicated luxury taxes, buying a yacht in Thailand has become even more attractive. Even though customs duty is set at 0%, the value-added tax (VAT) is 7% and be paid on the CIF value of a yacht.
Rules and Regulations: If you are importing a yacht, you'll need to pay for the cost of the yacht, insurance, freight, permits through the Thai government for telecommunication equipment on board, and other licensing and registrations.
Contact us before buying can help you navigate through the purchasing and licensing process.